VEJA - RUNNING SHOES CONCRETE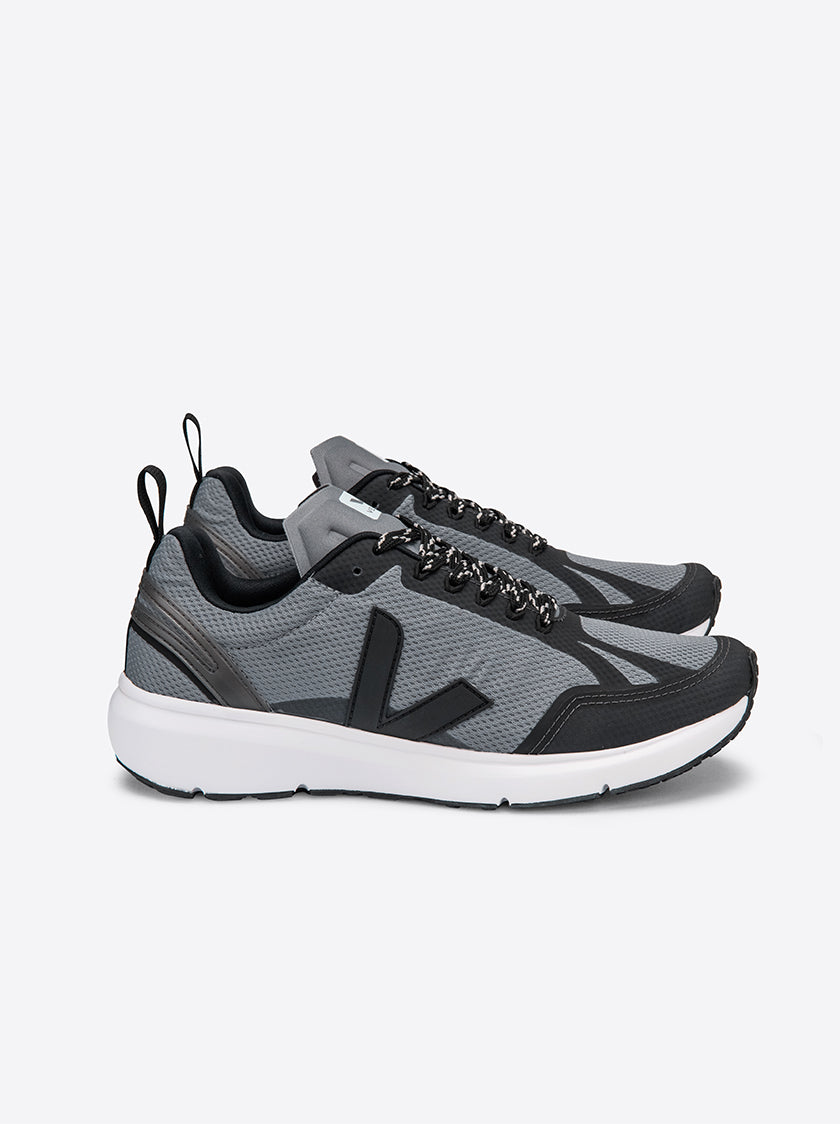 Designer: Veja


The Condor was created in 2019 as the first post-petroleum running shoe. This season we extend, sharpen and improve our line to meet the needs of the runners' community thanks to their feedbacks. Designed to be highly versatile, the Condor 2 is the go-to shoe for long runs, easy runs, and recovery sessions. Combining maximum comfort and a very secured feel, it is the most reliable partner to enjoy the run.

Advise: We advise to go up a shoe size
Surface: Road / Park

Ride: Neutral
Drop : 10 mm (27 mm - 17 mm)
Weight: 301g / 10,6 oz (size 43)
Bio-based / Recycled:57% 

In 2020, the VEJA Condor has been elected Product of the Year in the Running Hardware category by the 42 professional judges of ISPO, the biggest European fair for outdoor and sport.
MATERIALS
Upper in Alveomesh
100% recycled polyester
Panels made in T.P.U.

Heel support insert made out of Pebax RNew
100% ricinus oil
Logo V made of Pebax RNew
100% ricinus oil
Lining Tech
100% recycled polyester
Insole
52% sugar cane - 23% recycled polyester.
Midsole
60% sugar cane 
L-Foam cushioned technology
30% natural latex from Brazil - 70% synthetic latex
Outsole
30% Amazonian rubber - 31% rice waste - 39% synthetic rubber
Made in Brazil, in the region of Fortaleza
CARE: Before you wear the shoes for the first time, we advise you to waterproof your shoes and to repeat this operation regularly. The fabric can be brushed with cold water and soap, please avoid to wash them in the machine.